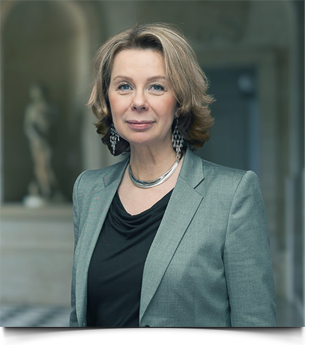 Born 1956 in Stockholm, Sweden.
Composer, arranger and trumpet player.
Teacher of composition, music arranging and ensemble leadership skills at the Royal College of Music in Stockholm.
Since 2014 member of the Swedish Royal Academy of Music.
Ann-Sofi has composed many pieces for big band, but her palette is wider than that, and includes symphonic music, pieces for choir, theatre music, and music for smaller ensembles.
Besides her own big band ASJO, a number of orchestras have played her compositions and arrangements. In many cases she has also been the leader/conductor:
The Royal Philharmonic Orchestra in Stockholm, Malmö Symphony Orchestra, European Jazz Orchestra, Stockholm Jazz Orchestra, Bohuslän BB, Norrbotten BB, Gävle Symphony Orchestra, Dalasinfoniettan, Frankfurt HR, Orchestre National de Lorraine, Buenos Aires Jazz Orchestra, Jazz Baltica All Star Big Band, Sandviken BB, Blue House Jazz Orchestra, Composers Big Fun, Satin Dolls, Stockholm Wind Ensemble, Östgöta Symphonic Wind Orchestra, Gothenburg Symphonic Wind Orchestra, Gothenburg Chamber Choir,  Voces Nordicae, the vocal ensemble Kontrast, the vocal ensemble Vocation, the Saxopohone Quartet Rollin´ Phones, Symphony Orchestra of the Royal College of Music in Stockholm, KMH Jazz Orchestra, April Light Orchestra, Östgötabandet, Bitches Brew…
Ann-Sofi has also written arrangements of various ensemble forms and for different artists, such as:
Marie Bergman, Lisa Nilsson, Svante Thuresson, Elisabeth Kontomanou, Rigmor Gustafsson, Victoria Tolstoy, Nils Landgren, Ivan Lins, Jan Lundgren, Tommy Körberg, Georg Wadenius, Jan Allan, Mikael Wiehe, Pernilla Andersson, Anna-Lotta Larsson, Clarisse Muvemba, Peo Jönis, Staffan Mårtensson, Lena Hoel, Mimmi and Karin Hammar…
Grants and awards
2012 "The medal for the Advancement of the Art of Composition" – Royal Music Academy
"As composer and arranger she shows a deep knowledge, an elegant craftsmanship and an investigative approach in her close and creative relationship with the performing musicians. With balanced tonal language, she widens the scope and premise for both traditional and untraditional constellations."
– Jury motivation
2012 Bert Levin grant for Jazz Music
2012 SKAP´s grant in memory of Sven Paddock
2011 Composer of the year – Radio Sweden´s Jazz Cat Award
2010 The Jan Johansson grant
"Over the years, she has developed an emotional efficiency, expressed in the scope and swinging diversity of the orchestra, as well as in individuality and details. She has enriched jazz with new tones, while simultaneously illuminating particular components. Her language, as both soloist and composer, is unique and profoundly human. She seeks the tangible experience giving it the powerful swing of jazz, all the while in the prescence of an inner world. Whether in the big band or the smaller ensemble, she is, as she herself has written, a "seeker". Perhaps it is precisely as the earnest seeker she most resembles the pianist Jan Johansson."
– Jury motivation
2008 Jazzkannan
Swedish Arts Grants Comittee´s State Income Guarantee since 2002
2001 Stallbröderna´s Study Grant
1998 SKAP´s grant
1995 Nalen Society´s Grant
1988 Dagens Nyheter´s Casper prize
1985 Swedish Arts Grants Comittees Working grants
ASJO
In 2010 Ann-Sofi formed ASJO – Ann-Sofi Söderqvist Jazz Orchestra, a 19-piece orchestra. All repertoire written by Ann-Sofi. The band has made 3 CD:s, Point of View, The Story of Us and Move which all have received critical acclaim (see REVIEWS). The most recent – Move – was nominated for Swedish Grammy 2018. The band has played at jazz clubs and festivals in Sweden, such as jazz club Fasching, jazz club Nefertiti, Stockholm Jazz Fest, Umeå Jazz Festival, Ystad Jazz Festival, Huddinge Jazz Festival, Solliden, Skansen and other venues. The band also participated in Swedish Television program "Go´kväll". 
Royal Philharmonic Orchestra
In 2017 the Stockholm Concert Hall Foundation commissioned a piece for the ceremonial opening of the Swedish Parliamentary Session. The piece – Movements – was performed at the Concert Hall in Stockholm on September 12 2017. Conductor: Katarina Andreasson
European Jazz Orchestra
In 2012 Radio Sweden commissioned Ann-Sofi Söderqvist to head the European Jazz Orchestra. Besides composing all music, she conducted the international 19-piece orchestra in October 2013. The members were from 17 different countries. After a tour through Europe, a record was made – "European Jazz Orchestra 2013 Live in Stockholm".
Composer´s Big Fun
Curiosity and an enquiring spirit has all the time driven Ann-Sofi to seek new paths for herself and her music. This aim resulted in her starting a big band – Composer´s Big Fun – concentrated on original music of somewhat experimental nature, together with Jan Levander and Joakim Milder. (The music written by the three leaders). After a number of radio programs, concerts and festival gigs the band made a CD, "Composer´s Big Fun", that was released in 2006. See REVIEWS.
Norrbotten Big Band
In September 2009 the CD "Grains" was released, where Norrbotten Big Band plays the compositions of Ann-Sofi. The CD, where Ann-Sofi also is the conductor, is a live recording from Kulturens Hus in Luleå 2007. It has received critical acclaim, and there are some quotations under REVIEWS.
Jazzverk
InJuly 2009, Ann-Sofi Söderqvist was apponited as the new Artistic Director of the international composition contest for big band music – Jazzverk.
Swedish Wind Ensemble
In January 2011 Ann-Sofi´s piece for symphonic wind orchestra – Trumpet stories – was performed for the first time at the Concert Hall of Stockholm. It was played by the Swedish Wind Ensemble and conducted by Håkan Hardenberger. It´s a piece focusing on the trumpet´s different roles in music. The piece was played again in 2016 and received critical acclaim in DN, the largest daily paper in Sweden.
Musician
For a long time Ann-Sofi has been known to the public as a jazz trumpet and flugelhorn player. With her emotional, lyrical and expressive playing, she has participated with many groups during the years. As well as being the leader of several groups, Ann-Sofi has participated as a musician on records and gigs with many orchestras and artists. Among them are:
Bernt Rosengren Big Band, Gugge Hedrenius BBB, Norrbotten BB, Bohuslän BB, Sandviken BB, Blue House Jazz Orchestra, Peter Gullin, Ahmadu Jarr Highlife Band, April Light Orchestra, Bitches Brew, Jan Wallgren Quintet, Ladies & Gentlemen, Blue Cluster, Shine, Clues & Q:s, Björn J:son Lindh, Imperiet, Peter LeMarc, Cyndee Peters…
Christina Nilesen/Ann-Sofi Söderqvist Quintet
In Copenhagen in the middle of the 90´s Ann-Sofi met the Danish saxophonist Christina Nielsen. They took a liking to each other and formed a quintet, which toured jazz clubs and festivals throughout the Scandinavian countries. The group also recorded a CD in 1997 – Heartflower – that was critically acclaimed. (See Press/Reviews)
Marie Bergman Quintet
About the same time, Ann-Sofi met Swedish artist Marie Bergman and began to play with her jazz trio. The cooperation resulted in not only the beginning of a long friendship, but also the record Fruit and the collaboration record Jazz on the corner (musicians and artists playing at Lydmar Hotel 1993-95).
Lisa Nilsson
In 1995 Ann-Sofi also took part in Swedish artist Lisa Nilssons summer tour throughout Scandinavia.
Mats Holmquist´s Stora Stygga
In the middle of the 80s Ann-Sofi became a member of the big band Stora Stygga, led by Mats Holmquist, where she stayed for 13 years. The band made several records and at times toured intensively, going among other places to the North Sea Festival in Haag, the Pori Festival in Finland and Stockholm Jazz and Blues Festival.
Änglaspel
In 1979 Ann-Sofi met the pianist Stefan Forssén and became a member of his sextett Änglaspel, where she stayed until 1985. The group toured intensively and was in 1982 elected Jazz Group of the Year by Concerts Sweden. That resulted in a record for Caprice Records: Änglaspel.
Hot Salsa
Another important influence was the group Hot Salsa, Swedens first salsa band, where Ann-Sofi was a member between 1978-84. That meeting initiated a lifelong love for rhythmical music.
Education
1999-2003

The Royal College of Music in Stockholm – Further education in composition and music arranging
(Studies with Örjan Fahlström, Lars-Erik Rosell and Lars Ekström)

1985-89

The Royal College of Music in Stockholm – The musicians and brass pedagogue programmes
(Studies with Claes Strömblad and Bengt-Arne Wallin)

1977-78

The Birkagården Folk High School – The music programme
Private studies for John Eriksson and Carmine Caruso